What I knitted for my "Wollprinzessin"
In Germany we have something near to the "Secret Pal". We call it "Wollfee". I knitted socks and a shawl for my "princess".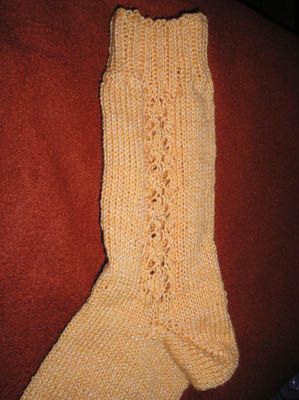 The Pattern is from the group TownsendSocksKnitALong and I really love it!
This shawl I knitted in a feather-and-fan pattern. You can have a look at the wool
here
. I used Kauni EG. The wool is wonderful to knit. Unfortunately you cannot see the lovley colors on the photo as beautiful as they are in reality.